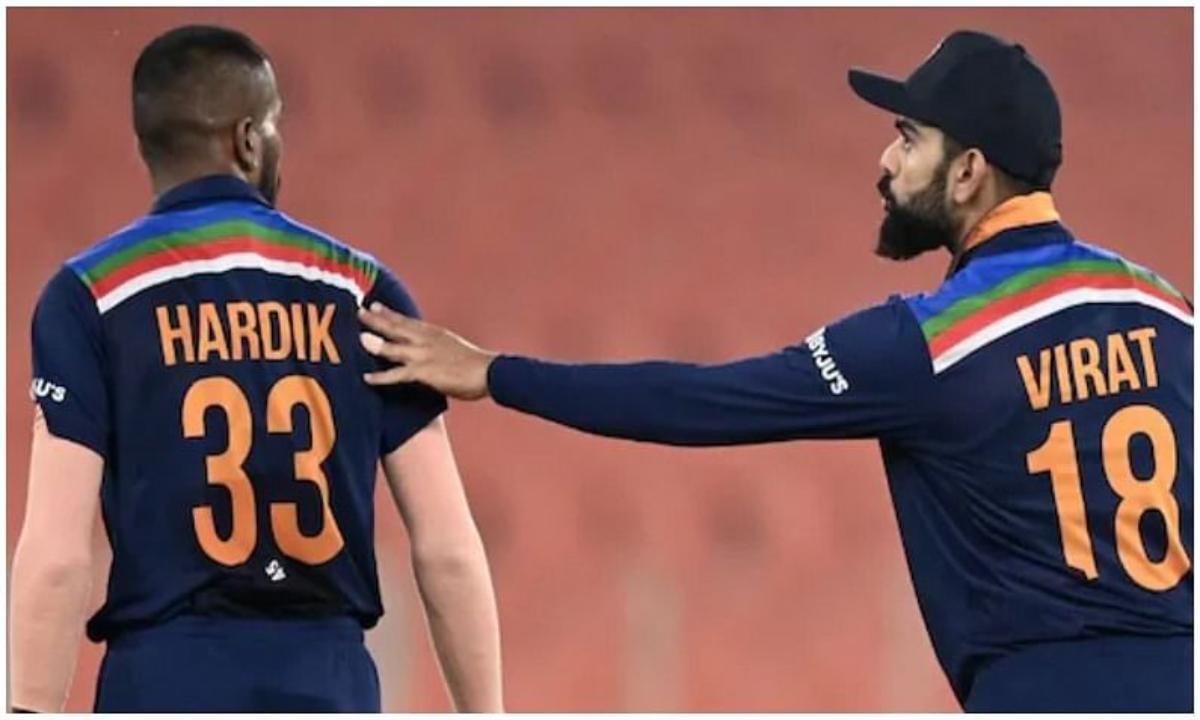 Virat Kohli – Hardik Pandya
Mumbai: The Indian team will start their campaign in the T20 World Cup from tomorrow (Sunday). In the first match, India will face archrival Pakistan. India and Pakistan will play a high-voltage match. The atmosphere is building in both countries before this match. Many former players and sports critics from both countries express their opinions on the match. What will the Indian team be like in the game against Pakistan? What will the team mix be like? Which XI player will Captain Kohli play with? Will Hardik Pandya play or not? Many of these issues are currently being debated in the cricket world. Meanwhile, some of these questions have been answered today by Indian Captain Virat Kohli. Today he spoke to reporters. (T20 World Cup 2021, Ind Vs Pak: India playing 11 against Pakistan, will Hardik Pandya play? Virat Kohli answers all questions)
"We have been playing T20 cricket for the last few days on the occasion of the IPL," Virat said. We are ready for the game against Pakistan. All players on the team are aware of their responsibilities. Then we will play well in the game against Pakistan. Virat was asked some questions about his captaincy this time, to which he said: "I have spoken of captaincy many times before."
Hardik Pandya is a perfect fit
Meanwhile, Virat answered many questions about Hardik Panda. "Pandya is in good health at the moment and can throw two overs in one game," he said. Hardik Pandya has played to the best of his ability when playing to his full potential. Virat said he was in shape. Furthermore, Virat Kohli has said that the XI that will play Pakistan will not be announced today.
Pakistan team is strong
Meanwhile, when asked by a Pakistani journalist about the matches India-Pakistan has played in the World Cup so far, Virat said: "We have not thought about what we have played against Pakistan before, how many times we have won it. Our approach is in the game of the day. We are well prepared for that match. Pakistan is a good team and you have to play well against them. Our focus will be on maintaining consistency in performance. The Pakistani team is strong. They have a lot of players who change. the rules of the game that can turn the game around at any time. "
India's potential playing XI
KL Rahul, Rohit Sharma, Virat Kohli (captain), Suryakumar Yadav, Rishabh Pant, Hardik Pandya, Ravindra Jadeja, Ravichandran Ashwin, Bhuvneshwar Kumar, Mohammad Shami, Jaspreet Bumrah
In other news
T20 WC, Ind Vs Pak: Pakistan team strong, they also have a game changer, Virat Kohli's answer to PAK journalist's question
Virat Kohli Press: Our goal is to win the match against Pakistan, the Indian team is ready for victory.
T20 World Cup 2021: Mystery spinner has no chance in the match against Pakistan, veteran selector says he plays XI
(T20 World Cup 2021, Ind Vs Pak: India playing 11 against Pakistan, will Hardik Pandya play? Virat Kohli answers all questions)
.