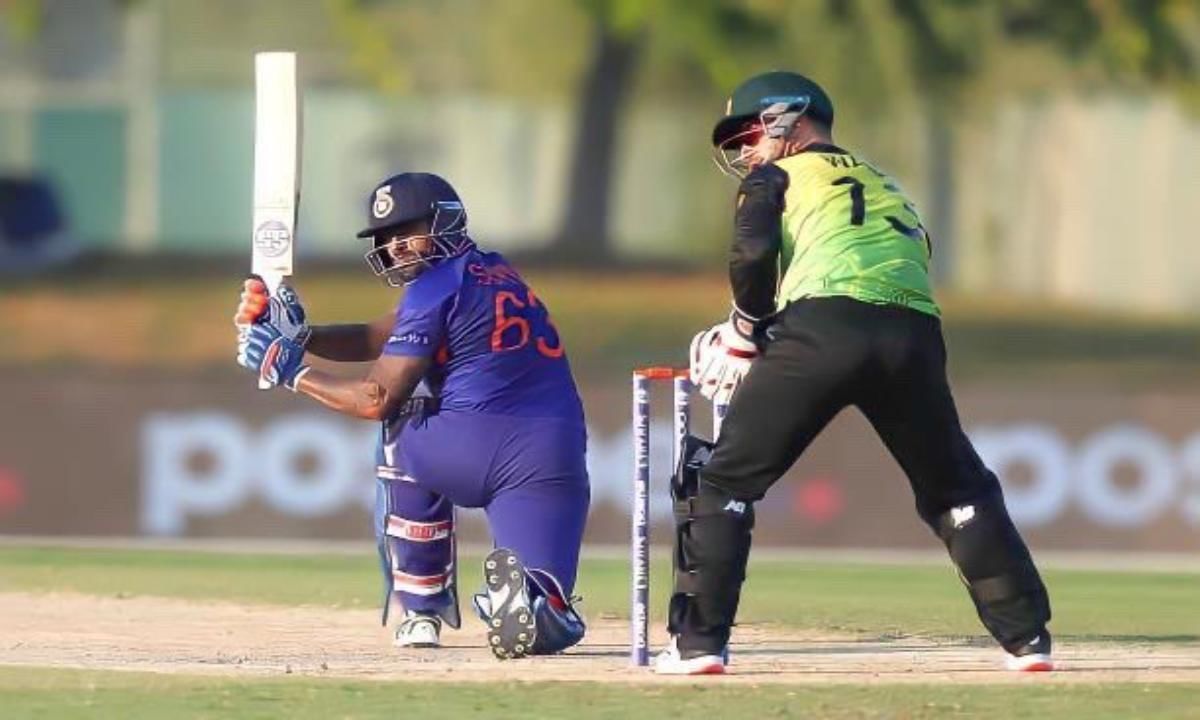 Suryakumar Yadav
Mumbai: India and Pakistan will begin their campaign against each other in the T-20 World Cup on Sunday. Former Pakistan captain Wasim Akram said: "Pakistan's disappointing record in ICC tournaments will not affect this match." (Suryakumar Yadav will be a game changer for India at the 2021 T20 World Cup, says Wasim Akram)
Pakistan's former left arm bowler has said that Suryakumar Yadav could be a "game changer" for India at the T20 World Cup. The skill of his "360 degree" shots in the last overs of the powerplay makes him a special player. Wasim Akram was talking to this news channel until today.
Akram said: "Suryakumar Yadav will be a 'game changer' for India. He can change the direction of the match after 6 overs (powerplay). I have seen his shots, he was with me at Kolkata Knight Riders (2012 and 2014) (Akram was KKR team guidance during this period.) Suryakumar has improved a lot in recent years.
Akram said: 'Suryakumar has become a great player. He plays safe shots, he doesn't stop, so he should play like this. Akram feels that the changes BCCI has made in national cricket over the past decade have given the team a player like Suryakumar.
Akram said: 'I heard from Ajinkya (Rahane) that BCCI has invested in national cricket. Now it is paying off. With Virat Kohli's decision to step down as captain of the T20 team, Akram feels that he will help him play cricket without any pressure in the tournament.
Younus Khan is expected to change the old record
Former Pakistan captain Younus Khan is hopeful Pakistan will set a new 5-1 record by defeating India in the ICC T20 World Cup. He said there is a lot of pressure in the India-Pakistan match and the player who endures that pressure becomes a veteran. Both teams will play a T20 match in Dubai tomorrow.
"From Pakistan's point of view, I expect the 5-0 record in this T20 World Cup to be 5-1," Khan said. It will be a very oppressive match. Players who endure this oppression will be called great players. Younis, who was Pakistan's captain in the 2009 T20 World Cup, said that keeping MS Dhoni as a mentor in the locker room is a huge plus for India in this mega event, as Dhoni can play in a high-pressure match. . He is going to play an important role as a guide. He has the ability to keep the atmosphere calm and win a very oppressive match, allowing the opposing team to collapse on its own.
In other news
T20 World Cup 2021: The match ended in just 43 balls, Sri Lanka's incredible bowling alley
'This' is more important than bowling or batting in the 2021 T20 World Cup, says Ajinkya Rahane
World Cup T20 2021: Historic! Namibia beat Ireland, first inning in Super 12
(Suryakumar Yadav will be a game changer for India at the 2021 T20 World Cup, says Wasim Akram)
.